COMMERCIAL, INDUSTRIAL AND RESIDENTIAL CARPET CLEANING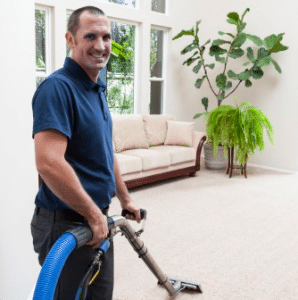 Commercial and residential carpet cleaning in Montreal, Québec, Laval, Longueuil, on the North and South shores, and in Gatineau.
Prodly 2018 Consumer Choice. Established reputation, good prices – entrust your carpet cleaning needs to us

.

Call us now. Our receptionists await your call at the following numbers: 514 992-7775, 450 970-3363, 418 210-0156.

Non-toxic, powerful and recognized by major carpet manufacturers. Carpet and furniture cleaning: truck mounts, pick-up and free delivery for cleaning wool rugs with no travel expenses.
FOR IMMACULATE CARPETS!
Entrust your carpet cleaning to our highly recommended cleaners: Our banner brings together the best experts in carpet cleaning in Québec.
Home carpet cleaning, for basement carpets or staircases, carpet cleaning throughout a condo or apartment building, carpet cleaning in your offices and more.
Our longstanding reputation is your guarantee of quality and reliability, making us a service to add to your list. We are your experts in cleaning. If you have not thought about it, now may be the time to have your air ducts cleaned – visit our page on duct cleaning and put an end to dust. We offer complete dust elimination using the most powerful duct cleaning truck mount service in Québec, an excellent complement to carpet cleaning for a better quality of air.
POWERFUL CARPET CLEANING WITHOUT RESIDUE: PROTECT YOUR INVESTMENT
Our carpet cleaning method is known for extending the life of carpets in high traffic areas.
More than other types of floor coverings, carpets require professional quality maintenance; otherwise they will become quickly and irreparably damaged, unlike linoleum or ceramic floors.
Carpets require more rigorous maintenance.
HIGH-PERFORMANCE COMMERCIAL CARPET CLEANING: TRY IT, YOU'LL SEE
Our expertise, along with our up-to-date cleaning chemistry knowledge allows us to offer our customers unparalleled results at a good price.
Our high-performance carpet cleaning products are non-toxic and certified 100% biodegradable. For impeccable carpets, entrust the cleaning to a company whose reputation is well established.
Do like thousands of satisfied customers and benefit from the service and advantageous rates we offer for washing and cleaning commercial or residential carpets by calling us now for a free estimate!
CARPET CLEANING SOLUTIONS FOR ALL NEEDS
Nettoyage Experts is valued by a large number of loyal customers for its professional carpet cleaning service, including the Québec Government, the City of Montreal, unions, school boards, and other public and parapublic organizations, in addition to many types of small, medium and large private companies, such as professional studies, hospitality, medical clinics, and more.
Our working hours, various equipment and products allow us to accommodate all customers.
NON-TOXIC CARPET CLEANING PRODUCTS
Commercial and residential carpet cleaning: Powerful steam cleaning / extraction
Non-toxic products that eliminate stains, odours and allergies
Carpet washing and rug cleaning in a workshop
 We eliminate damage from small animals.
Spots and bad odours caused by animals, moisture or cigarettes are not resistant to our carpet cleaning service.
Our disinfectant products and powerful steam extraction equipment ensure a beautiful finish and total carpet hygiene, as well as a significant improvement in the air quality of your residence.
Dust in our homes is particularly harmful to health, according to a recent Health Canada study published on their website.
According to the Asthma Society of Canada, cleaning at high temperatures is necessary for the elimination of mites.
CARPET CLEANING METHOD
CLEAN CARPETS IN 3 STEPS
1- Commercial or residential carpet cleaning begins with the removal of stains
The team inspects the carpets and quickly eliminates specific problems, such as coffee stains, photocopier ink, gum or other damage common in the commercial sector.
2- Pre-treatment cleaning of commercial carpets with high traffic
The cleaning solution is sprayed onto the carpet.
3- Once the cleaning is complete, we apply a natural disinfectant and deodorant over the entire surface.
To learn more about carpet cleaning and maintenance, see the FAQ section.

OUR CARPET AND RUG CLEANING EQUIPMENT
Nettoyage Experts can meet your needs for commercial and residential carpet cleaning.
We offer a flexible schedule and are available during the day, evening or weekend. To ensure efficiency, several cleaning crews can be deployed to carry out major cleaning jobs.
Our experts use truck mounts and practical, portable cleaning units for service during the winter season and in high-rise buildings.
The power of our equipment ensures very efficient cleaning and fast carpet drying time. Call us – we have the solution for your carpet cleaning project!
To know about all of our services just visit the cleaning main page of this site.
CARPET AND RUG CLEANING IN A WORKSHOP
CARPET WASHING USING AN ANCESTRAL METHOD
Carpet washing is an ancestral method that differs from carpet cleaning, and is sometimes used for Oriental carpets or wool rugs.
It is a method that has its advantages. Formerly, the Bedouins used carpets directly on the desert sand. You can imagine the amount of sand that accumulated in a carpet both from below and from above!
To remove all this sand, the carpets were hung and then beaten with a long piece of wood. (It could be said that this method was the ancestor of carpet dry cleaning!) Sometimes the carpets were drenched in water, rinsed, and then rubbed with a kind of rake to clean them thoroughly.
The washed carpets were also hung and beaten in a second stage to eject most of the dirty water and sand. Then the sun and wind of the desert ensured the most effective drying. Here is an interesting link for lovers of the Persian rug, to learn more about carpet washing.
CARPET AND RUG WASHING IN A MODERN WORKSHOP
Depending on the type of carpet and also according to its condition, we can suggest either home carpet cleaning or carpet washing in the workshop.
In the workshop, the carpet will be doused with shampoo (sometimes even submerged in a tank), and the carpet will be rinsed with a pressure washer.
This method is effective for removing dirt at the bottom of the carpet (weft). Once the rug is rinsed, it will be suspended in a drying room with powerful dehumidifiers and hot air fans.
It is important that carpets washed in this way dry quickly, because if they stay wet for too long, they will suffer various types of damage.
DELICATE CARPET AND RUG WASHING
Nettoyage Experts ensures impeccable carpet and rug cleaning in our workshop.
However, modern carpet cleaning methods of extraction or hydrolysis are suitable for most situations these days.
Carpets are no longer filled with sand as in the desert, so it is pointless to soak them. Today, carpets are expensive and a more delicate cleaning is required. Carpet cleaning is done on site without wetting the carpet backing.
This method is less aggressive for your carpet than rinsing methods that can slightly weaken the carpet weft.
CARPET AND FURNITURE CLEANING
A GREAT COMBINATION
Nettoyage Experts invites you to take the opportunity when cleaning your carpets and rugs to also have your home or office furniture cleaned.
Nettoyage Experts cleans upholstered fabric or leather furniture perfectly, including chairs, armchairs, benches, and office partitions. Carpet and furniture cleaning is a winning formula, in terms of both time and price!
CARPET AND CHAIR CLEANING
Chair cleaning is a service known to large companies that periodically maintain their "chair stock."
Smaller companies or individuals do not necessarily think of contacting a company to have their chairs cleaned.
Carpet cleaning time is the ideal moment to also have some chairs cleaned at a good price.
PROTECTOR FOR CARPETS AND FURNITURE
STAIN-RESISTANT TREATMENTS FOR FURNITURE
When cleaning furniture, ask about our stain-resistant protective treatment.
Once the carpets and furniture have been cleaned, we apply our protective treatment that penetrates deep into the freshly cleaned fibres, giving optimum stain-resistant protection that is appreciated in commercial restaurant areas.
We can also apply our protective treatment to your new carpets and furniture.
STAIN-RESISTANT TREATMENTS FOR RUGS
When cleaning rugs, wool carpets or pale-coloured carpets, stain-resistant treatment is a wise choice that gives you peace of mind in case of damage, especially if you have young children or pets.
Think about it during your next carpet cleaning. Annual carpet maintenance will extend the life of the carpet while improving the quality of your environment.
STAIN-RESISTANT TREATMENTS FOR WOOL CARPETS
We also clean wool carpet or rugs on site or in the workshop.
We have a workshop to clean very dirty carpets following specific types of damage. We are also able to clean handmade carpets on site, in your home or at your place of business.
The work of Nettoyage Experts is always 100% guaranteed: Call us to find out more. It is also strongly recommended to apply a stain-resistant treatment to your wool carpets.
CARPET CLEANING AVAILABLE IN A RUSH
URGENT DAMAGE, SPECIAL EVENTS
Whether it is minor or major damage, acting fast can make a difference. Call us for an urgent commercial or residential carpet cleaning at 514-992-7775
MAXIMUM 7 DAYS FOR COMMERCIAL CARPET CLEANING
When it is not an emergency, Nettoyage Experts commits to providing you with a carpet cleaning appointment within one week anywhere in Montreal, Laval or on the North and South shores.
We are waiting for your calls and will be pleased to serve you with professionalism and courtesy.
CARPET CLEANING FAQ
WHAT IS THE BEST PROCESS FOR CLEANING A CARPET?
For carpets covering and attached to an entire floor, the method recommended by the largest carpet manufacturers in North America is carpet cleaning by steam extraction.
This is the method we use most often and also the method that is most commonly used in the market. A cleaning solution is sprayed onto the carpets before extraction for better results.
Dry cleaning of carpets is a solution for special cases, such as silk carpets or ink spots. Dry cleaning gives the carpets a nice appearance but does not clean them as deeply as cleaning by steam or cold water extraction.
The biggest advantage of dry cleaning is that it allows for the cleaning of materials that do not resist cleaning with water or steam. This also makes it possible to dry carpets just minutes after cleaning. To learn more, visit our carpet cleaning blog (french only).
Finally, there are specific methods for cleaning wool carpets, in the workshop or on site.
On site, these carpets are cleaned like the others but with special products for wool, and warm or cold water rather than steam.
Fringes are cleaned by hand. Workshop cleaning can be done in a similar manner or by submerging the carpet in a tank of solution. It all depends on the workshop; some are better equipped than others.
If your carpet has stubborn stains or an odour that is difficult to remove, we will have to bring it to the workshop because the cleaning process may last several hours or even days. The factors that determine the quality of carpet cleaning are:
The expertise of the person performing the work
The quality of the cleaning products used
The time the products take to act on the carpet or stains
The suction power of the equipment used
WHAT IS THE DRYING TIME FOR MY CARPETS?
Your carpets will dry between 2 and 8 hours. Drying time varies according to the cleaning method and ambient conditions, such as humidity and ventilation. The type of carpet and condition of the carpet may also affect the drying time.
DO YOU DRY CLEAN CARPETS?
Nettoyage Experts will use dry cleaning for silk carpets and linen furniture, as well as to remove certain stains, such as gum or ink, before proceeding with steam cleaning.
DO YOU DO WOOL CARPET CLEANING AT THE WORKSHOP OR ON SITE?
We offer both options.
HOW DO I PREPARE BEFORE YOU ARRIVE TO CLEAN MY CARPET?
You can pick up personal belongings that are on the floor and in closets, as the case may be. You do not have to vacuum or move the furniture because we do it during the cleaning.
WHAT DO YOU DO WITH MY FURNITURE AND DO YOU CLEAN CLOSETS?
Closet cleaning is always included: Furniture is advanced and displaced to clean underneath, and if the legs are made of metal or wood, we install protective, plastic, temporary underlays.
WILL THE STAINS DISAPPEAR?
Most spots disappear. Gum, pencil, coffee, wine, animal damage, paint, oil, food, dark circles... if you have specific tasks, be sure to mention them when making your cleaning appointment.
MY CARPET SMELLS OF CAT URINE (OR ANOTHER BAD ODOUR) CAN THIS BE CLEANED?
We have effective products to remove urine odours, nicotine, moisture or mould. This works very well.
HOW OFTEN SHOULD I CLEAN MY CARPETS?
In general, carpets remain clean for one to three years, depending on your lifestyle and the number of people walking on the carpets, etc.
WHEN IS THE BEST TIME TO CLEAN CARPETS?
There is no particular time for carpet cleaning, either in the summer or in the winter!
IS IT TRUE THAT A CARPET GETS DIRTY FASTER AFTER HAVING BEEN CLEANED?
This question often comes up: This happens when the work is not done correctly or with bad products or equipment that doesn't have the necessary power. On the other hand, when the work is done properly, carpets remain clean for a long time.
As with any floor covering, carpets will remain beautiful longer when they are taken care of. Annual carpet cleaning is a good practice to keep them in good condition.
DO YOU CLEAN CARPETS IN THE EVENING AND ON THE WEEKEND?
Yes, you can get an appointment in the evening or on the weekend. Commercial contracts often take place in the evening or on Saturday / Sunday.
ARE YOUR PRODUCTS HARMFUL TO INFANTS OR SMALL PETS?
No, we use proven products that are not toxic or harmful to health.
DO YOU USE ECOLOGICAL PRODUCTS?
We have a very efficient range of ecological products that we use on request.
WHAT IS THE WAIT TIME FOR AN APPOINTMENT?
In general, you can get an appointment the same week or even the same day if you have an emergency.
HOW LONG DOES THE WORK TAKE?
We work in teams to improve efficiency; most residential contracts are completed in one or two hours.
Commercial contracts are approximately 1,000 square feet per hour per team. When making appointments, we will tell you how long it will take to complete the work.
I USED TO HAVE A CAT AND NOW I HAVE AN ALLERGY. CAN YOU HELP WITH THIS PROBLEM?
A good cleaning done according to certain rules will eliminate the causes of allergies in your home. You will need to clean not only the carpets but also the entire interior of your home.
IS IT WORTH IT TO APPLY A PROTECTIVE STAIN-RESISTANT TREATMENT?
Sometimes yes, sometimes no. The protective treatment has the following properties: To prevent liquid dirt from penetrating the fibres, to repel dirt and to increase efficiency during subsequent cleanings.
Protective treatment is recommended for pale-coloured carpets, especially in places where drinks or food are consumed. Treatment is highly recommended for wool carpets.
Finally, stain-resistant treatment is used less in commercial spaces, where carpets are designed to resist stains.
WHAT IS A DISINFECTANT TREATMENT?
It is a product sprayed on the carpet after cleaning that improves hygiene. Most companies include this treatment free of charge.

ONE OF OUR CLEANING TRUCK MOUNTS
We use truck mounts and portable industrial power equipment depending on the work to be performed.
Ask for your free estimate we will pay the taxes.
We have the solution
To your carpet cleaning!
Cleaning carpets and stains
Animal Damage
Food Drink
Odor Elimination
Residential Carpet Cleaning
Commercial Carpet Cleaning
Carpet Cleaning
Anti-stain Treatment
Non-toxic Products
Talk to an expert
514-992-7775
CARPET CLEANING, MONTREAL,
LAVAL, NORTH SHORE::
TESTIMONIALS
CARPET CLEANING, MONTREAL
"I have to clean the carpets every year in November. My 7-year-old daughter is allergic to mites. I started doing business with Nettoyage Experts.com four years ago when my daughter started her allergy. The carpet cleaning is always well done. I find that they are conscientious, detail-oriented, and move all the furniture with care. I am glad to have them and I recommend them to all."
Nathalie, Plateau Mont-Royal, Montreal
CARPET CLEANING, AHUNTSIC
"Nettoyage Experts performed an impressive carpet cleaning job at our Ahuntsic office. They really have great products for commercial carpet cleaning. All the stains are gone and I didn't think that would be the case."
Alain, Emploi Québec, Ahuntsic
STAIRCASE RUG CLEANING, LAVAL
"We put our home up for sale in Laval West this morning. Nettoyage Experts came to do the carpet cleaning. Before we toured the house, we wanted to make it beautiful. All the tidying up had been done, but the carpets, especially on the stairs, were not nice to look at... Nettoyage Experts did a very good job. The cleaning of the staircase carpet is frankly impressive."
Phan. Y., Laval
CARPET CLEANING, BLAINVILLE
"Nettoyage Experts cleans our basement carpet every year after our party. They are friendly and our carpet always remains very beautiful for a long time. Our basement tends to feel a little damp, so they apply a product that eliminates the odour. We're really satisfied and the service is professional."
Maggie, Blainville
CARPET CLEANING, MONTREAL NORTH
"We live in a small split-level near Gouin on Lanthier Street. We have carpet in almost the entire house, except the basement and the kitchen. My husband and I are retired and we like the children to visit us often. However, when they leave, the house needs a good cleaning.
The Nettoyage Experts team cleans our carpets and moves and replaces all the furniture in no time at all. It is really very professional, fast and efficient. It is always a pleasure to see them again."
Mrs Allard, Montreal North
CARPET CLEANING, TERREBONNE
"We hired Nettoyage Experts for the cleaning of carpets in our condo in Terrebonne. We chose a local company and made the right choice; they are great. We'll call them back!"
Nancy, Terrebonne
EFFECTIVE CARPET CLEANING
"Carpet cleaning is a health issue for our daughter; she is sensitive to dust. Nettoyage Experts uses powerful truck mounts and non-toxic products. Cleaning is effective for eliminating our daughter's symptoms."
Mr. Antoine, Montréal
FRIENDLY CARPET CLEANERS
"I salute the work of the carpet cleaners at Nettoyage Experts. They are good, skilled, meticulous workers. They really take pride in work well done and making the customer happy. They have come to do my carpets several times and I am delighted each time."
Gauthier, Rosemere
CARPET CLEANING
"Thanks for the carpet cleaning at our home in Pointe-Claire. We found Nettoyage Experts on Google and because the website inspired our trust, we called them. Excellent cleaning company to recommend to all for clean carpets in the blink of an eye."
Gilles Marchand, Montreal
STAINED CARPET CLEANING
"We tried to clean our wine-stained carpet without success. We called on Nettoyage Experts, and they assured us on the phone that the wine stains would disappear. We had an appointment within 48 hours. The cleaning was done well quickly and the wine stains disappeared as promised."
Judith H., Lachine
CARPET WASHING
"Nettoyage Experts washed our carpets in their workshop, carpets that are handmade and delicate. They told us about a 3-week delay to deliver the carpets – it seemed a bit long, but the most important thing for us was the result. Our carpets came back from the workshop washing looking splendid. The result was worth waiting for."
Mr. Jasmin Laval
CARPET CLEANER
"We had a very good carpet cleaner who has been retired for a few years. After that, we skipped a year of carpet cleaning, and then we got an advertisement in the mailbox from a well-known company and we called them. We were disappointed – they did not do a careful job like what we had been used to, it was just ok… Then we did some research on Google, and after taking a close look, we chose to call Nettoyage Experts. It was a very thorough service with fast, powerful equipment, and I have to say it is the best carpet cleaning we have ever had. Congratulations to this local company, and see you next time."
Mr. Aziz, Blainville
PROFESSIONAL CARPET CLEANING
"For us, Nettoyage Experts has always cleaned our carpets perfectly. We like their courtesy and professionalism. They are surely a good company to call on for your carpets."
Mr. Plante, Mont-Royal
CARPET CLEANING, LONGUEUIL
"I am a student and I rent a small apartment near the Longueuil metro. I have two carpeted rooms and a hallway, and when I moved in I needed an emergency cleaning. I did a quick search on my iPhone. I came across Nettoyage Experts. They were able to send me a cleaner the same day. Honest price, work well done, and a sense of customer service. Thank you."
Éric-Jean L., Longueuil
WOOL CARPET CLEANING
"I was advised to call Nettoyage Experts to clean my wool carpets. I recommend them in turn – my 100% wool rug had never been cleaned and the cleaning made it beautiful."
Lise Gagnon, Verdun
CARPET CLEANING, QUÉBEC
"I am responsible for maintenance at a seniors' residence in the Québec City area, and I usually clean our carpets with a floor machine that I have here. Finding that over time the carpets left a little to be desired, I convinced the administration to call on experts. The cleaning was done by Nettoyage Experts' truck mount, and the carpets looked 3 or 4 years younger right away."
Louis-Philippe, Québec
CARPET WASHING
"We put our residence in Laval West up for sale and did a big clean-up and carpet washing before officially advertising it. The Nettoyage Experts services were perfect; they brought several teams to clean the whole house, in addition to washing the carpets. In one day, everything was impeccable."
Martin Latulipe, Laval W.
Ceramics and Floors Cleaning
Call Us
To Know More
We have commercial carpet cleaning teams scattered in these geographic areas:
Montreal Cleaning

Ahuntsic-Cartierville
Anjou
Côte-des-Neiges–Notre-Dame-de-Grâce
Lachine
LaSalle
Le Plateau-Mont-Royal
Le Sud-Ouest
L'Île-Bizard–Sainte-Geneviève
Mercier–Hochelaga-Maisonneuve
Montréal-Nord
Outremont
Pierrefonds-Roxboro
Rivière-des-Prairies–Pointe-aux-Trembles
Rosemont–La Petite-Patrie
Saint-Laurent
Saint-Léonard
Verdun
Ville-Marie
Villeray–Saint-Michel–Parc-Extension

Laval Cleaning

Auteuil
Chomedey
Duvernay
Fabreville
Îles-Laval
Laval-des-Rapides
Laval-sur-le-Lac
Laval-Ouest
Pont-Viau
Sainte-Rose
Sainte-Dorothée
Saint-François
Saint-Vincent-de-Paul
Vimont

Mtl North Shore Cleaning

Blainville
Bois-des-Filion
Boisbriand
Deux-Montagnes
Lorraine
Mirabel
Oka
Pointe-Calumet
Rosemère
Saint-Eustache
Saint-Joseph-du-Lac
Sainte-Anne-des-Plaines
Sainte-Marthe-sur-le-Lac
Sainte-Thérèse
Charlemagne
L'Assomption
Mascouche
Repentigny
Saint-Sulpice
L'Épiphanie
Terrebonne

Mtl South Shore Cleaning

Belœil
Boucherville
Brossard
Candiac
Carignan
Chambly
Châteauguay
Contrecœur
Delson
Kahnawake
La Prairie
Longueuil
McMasterville
Mont-Saint-Hilaire
Otterburn Park
Saint-Amable
Saint-Antoine-sur-Richelieu
Saint-Basile-le-Grand
Saint-Bruno-de-Montarville
Sainte-Catherine
Saint-Constant
Saint-Isidore
Sainte-Julie
Saint-Lambert
Saint-Marc-sur-Richelieu
Saint-Mathias-sur-Richelieu
Saint-Mathieu
Saint-Philippe
Varennes

Quebec Cleaning

La Cité–Limoilou
Les Rivières
Sainte-Foy–Sillery–Cap-Rouge
Charlesbourg
Beauport
La Haute-Saint-Charles