PRACTICAL AND AFFORDABLE RESIDENTIAL CLEANING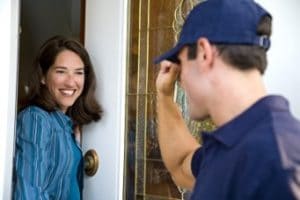 Our residential cleaning services meet the most varied demands. Nettoyage Experts has specialists to clean all surfaces of your home inside and out. In the business for 30 years, we know plenty of professional tricks to give you your money's worth.
Our investments in cleaning equipment and our staff of cleaning experts make us a formidable challenge to dirt. Nettoyage Experts is the recipient of a 2017 Consumer Choice award. For any questions, call us or fill out an online request.
We specialize in cleaning after a move to a new residence, renovations, water damage, when putting a slightly dusty house up for sale or simply when you wish to restore your residence to its former good looks. A team of experts is waiting for you to give you a warm welcome. Our receptionists will be happy to provide you with technical information, estimates and appointments.
ALL OUR RESIDENTIAL CLEANING SERVICES
Above all, in thinking about the satisfaction of our customers, we have been able to set ourselves apart from the competition to become a renowned cleaning company in high demand. We were not rushed or greedy. We never had a turnover target. From the very beginning, our work has meant the satisfaction of our customers, and it remains so to this day. This is what brings meaning to our work.
It was through the pursuit of work well done and a sense of accomplishment that we ultimately became more and more profitable.
Residential cleaning teams throughout Québec. We serve residents in major centres, from Québec to Ottawa, via Montreal, of course. Our teams are made up of exceptional staff that we have attracted thanks to our reputation.
We work with real experts who have chosen a cleaning company that is managed according to quality.
FOR EACH CLEANING JOB, A TEAM WORKS TO MAKE YOUR RESIDENCE SPARKLE
RESIDENTIAL WINDOW WASHING
We have professional window washers for those who live in condominiums and in single-family homes. Window washing is a specialty that requires dexterity and is not for everyone. Among our window washers, some are the third generation in their family. They are real experts.
It takes the right method and equipment to wash windows properly. Also, there are people who do it with ease while others are unable to do so. Our window washers can become yours for years just by making a single call.
You can get an estimate for your residential window washing in less than 5 minutes. Count your windows and call us for a price.
RESIDENTIAL CARPET CLEANING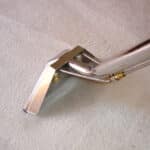 To maintain the carpets in your residence correctly, it is almost essential to use a professional service like Nettoyage Experts. The power of our professional cleaning equipment guarantees that carpets will be cleaner. Our truck mounts facilitate carpet cleaning by extracting water at very high temperatures.
This results in clean, silky carpets that are free of stains, accumulated dirt, dust and odours. The heat kills mites on the spot and they are sucked into the truck mount, along with all the other pollutants trapped in the fibres of your carpets.
RUG CLEANING
Cleaning decorative rugs made by hand and with wool requires significant expertise. The challenge is to avoid products that will be harmful to wool, and to do this nothing beats the experience of Nettoyage Experts. Our carpet cleaning service includes pick-up and delivery to your home. We can also carry out on-site cleaning at your residence.
RESIDENTIAL DUCT CLEANING
Private homes and condominiums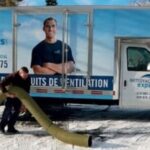 We have specially developed this sector by investing in the most powerful duct cleaning equipment in Québec. The equipment's power plays an important role in efficient duct cleaning. We employ the most widely used method on the market, namely drive / friction / suction cleaning. The simultaneous combination of these three actions allows for the most efficient inner cleaning of your ducts.
Nettoyage Experts is always in pursuit of a single objective – the customer experience. We want to make a good impression, and in order to do so we have acquired the most powerful equipment on the market. To try us is to love us.
To stand out in this highly competitive market, Nettoyage Experts set itself apart in 2017 by acquiring the most powerful duct cleaning equipment currently available in the province. Duct cleaning is recommended once every four years.
AIR EXCHANGER CLEANING
An air exchanger is a must for new homes that are now built to be airtight. It is the air exchanger that will ensure a constant supply of fresh air to your home. Periodically, the machine and ducts must be cleaned internally. We use a drive / friction / suction process with a cleaning nozzle made of a plastic membrane that is suitable for ducts.
RESIDENTIAL DRYER DUCT CLEANING
Dryer duct cleaning should be done every 5 years on average, but this is not an absolute rule; you should take your own installation into account.
Whether you are a condominium or family home owner it is to your advantage to maintain your dryer ducts. We often receive calls from customers who have waited too long and have problems.
Dryer ducts that begin to be blocked represent a fire hazard that you do not need. Is your drying time increasing, dryer overheating or moisture staying in the house? Act now and give us a call. If you ignore these symptoms, you will put a strain on the dryer, waste electricity, and receive a dryer repair bill to add to your cleaning expenses.
RESIDENTIAL FURNITURE CLEANING
Couches, chairs, futons, mattresses
We have qualified furniture cleaning crews and our technicians receive a lot of compliments. We clean your fabric or leather furniture, as well as your mattresses – they will look like new, we guarantee it. No one possesses the same expertise or machinery for this kind of work.
It is highly recommended to regularly vacuum your furniture and have it cleaned by a professional every year. Furniture is a paradise for dust mites.
Cleaning by extraction with very hot water kills mites in fabric and eliminates their millions of microscopic droppings that are the cause of mite allergies.
Our highly specialized technicians clean antique or modern furniture. We are experts in cleaning furniture made of delicate materials with natural fibres. We also offer very effective and durable stain-resistant products.
DUST REMOVAL
Residential dust removal will consist of thoroughly cleaning the entire house to drastically reduce the amount of dust in the air you breathe. We spend an average of 80% of our time indoors, according to studies on indoor air quality.
More specifically, analyzes of domestic dust suggest that it carries very harmful substances to your respiratory tract.
To effectively remove dust from your home, vacuum everywhere using a HEPA filter, and clean all textiles, including carpets, couches and mattresses. You must move and replace large furniture and empty the closets. There must be no dust anywhere. If you have a central ventilation system, it will also have to be cleaned. Allergy sufferers should entrust us with this task once a year to prevent the onset or aggravation of symptoms.
CLEANING AFTER RESIDENTIAL CONSTRUCTION AND RENOVATION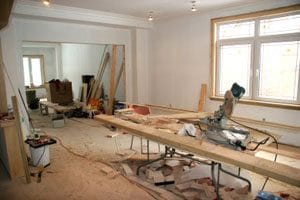 We do not always foresee all the consequences. The work comes to an end and we are eager to get back to normal, but often realize that there is a lot of cleaning left to do. It takes two days for all the dust to fall, after which all the surfaces of the house should be cleaned: walls, ceilings, cupboards, floors, windows.
If you do not want to take a week off then Nettoyage Experts is there for you. We've been cleaning up after renovations for 30 years and we clean most homes in less than a day with teams of 2 to 4 experienced technicians.
RESIDENTIAL HIGH PRESSURE CLEANING
The exterior materials of your house are soiled by pollution. High-pressure cleaning gives impressive results that restore the look of your walls, patio, tennis court or walkways. We carry out one-, two-, three- or four-storey residential pressure cleaning. We are equipped with ladders and the necessary platforms.
CLEANING AND DRYING OF WATER DAMAGE
Following water damage, you must act immediately. Our cleaning service includes the suction and pumping of water by truck mount and the implementation of a fast-drying procedure to prevent the appearance of mould in the walls. We will also use bactericidal products in the case of dirty water damage.
CLEANING AFTER A RESIDENTIAL RAT INFESTATION
Our cleaning technicians are trained to ensure decontamination of all surfaces after removing rats from the house. This is important because rats can transmit serious diseases to people.
PLANNING A RESIDENTIAL CLEANING?
You can call us for a free estimate from 8 in the morning to 8 in the evening Monday to Thursday and from 9 a.m. to 4 p.m. on Fridays, Saturdays and Sundays. When you call, we will be able to answer all your questions and we will be happy to make an appointment or send you an email proposal. You can also chat online with our receptionists or send us a request for information at any time..
Ask for your free estimate we will pay the taxes.
Nettoyage Experts en action