IMPECCABLE AND AFFORDABLE FURNITURE CLEANING
Furniture cleaning carried out by Nettoyage Experts is the 2017 CONSUMER CHOICE, and we offer you the same unparalleled, quality furniture cleaning that has made our reputation.
Our truck mounts heat the water for cleaning at very high temperatures. This boiling water and steam mixture at 250 degrees F hits the fabric at high speed and dirt is destroyed. If you have a beautiful sectional couch in suede, ultra-suede, imitation suede or micro-fibre, we will refurbish it guaranteed, no matter how dirty, stained or smelly it is. You will not believe your eyes when you'll see our chouch cleaning result.
During cleaning, the water is sucked directly into the truck with high power, carrying away dirt, without leaving residue in the fabric. For cleaning in multi-storey buildings, such as office towers and condominiums, we use our portable, industrial-strength, cleaning machines.
At Nettoyage Experts, our technicians all have 10 to 35 years in the trade and have perfectly mastered stain removal methods.
Whether it is due to our carefully selected experts, our more powerful truck mounts, our professional products or our prices, you can always entrust us with the cleaning of your fabric and leather furniture.
CLEANING OF DELICATE FABRIC AND LEATHER FURNITURE
We are also experts in the cleaning of furniture in delicate fabrics and leather with other methodologies and professional product ranges.
Call us for a free estimate. Be wary of cleaning products if you have a living room set upholstered in natural fibres, such as cotton, wool and linen; when trying to clean them, you may create brown or rusty halos around stains. If you wash the whole piece with the wrong product, a natural fabric piece may become covered with dark, brown, indelible circles. If this has happened to you, call us; if the fabric discoloration is recent, we have a solution to save your furniture.
Note that in Canada, the law does not require manufacturers to label what is included in furniture upholstery fabrics. Labels generally indicate the composition of the padding. In case you are uncertain which fabric your couches are made of, it is better to contact Nettoyage Experts; our technicians know exactly how to clean your furniture.
You can completely trust us to clean imported couches or chairs, as well as local brands. We know the furniture of all manufacturers and importation stores, and their cleaning is no mystery to us: Jaymar, El Ran, Dutailier, Palisser, Natuzzi, Maison Corbeil, Germain Larivière, Maison Ethier, Sears, The Bay, etc. In addition to living room furniture, our expert cleaners also do your chairs, bed head and footboards in fabric or leather, mattresses, cushions, and more.
Our receptionists are waiting for your call 514 992-7775, 450 970-3363, 418 210-0156.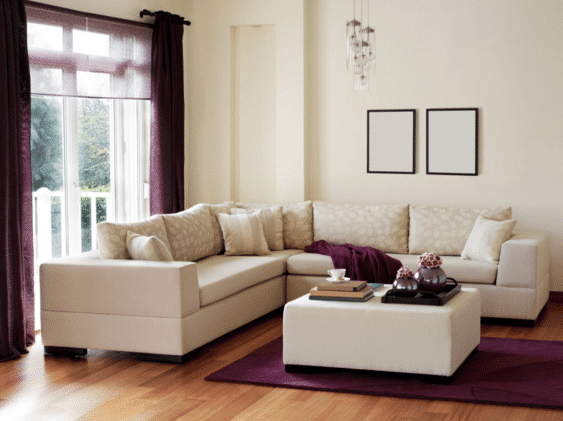 WHEN CLEANING, ENJOY OUR FURNITURE PROTECTOR
After impeccable furniture cleaning, take advantage of our durable and effective fabric or leather protectors.
Nettoyage Experts offers stain-resistant protection of the highest quality at very competitive prices. Our stain-resistant protection for Teflon fabric provides 20 years of protection for your furniture. Places such as armrests, backrests and seat cushions are the most commonly stained and soiled. Applying stain-resistant protection after cleaning your furniture will prove especially helpful, and these sections will stay clean longer. Frames and bases are less affected by damage; however, when a large quantity of beverage is spilled, it will sink into the sides. Sometimes, children may also draw on the back of the furniture. Some pets love to rub themselves on the base of living room furniture; people who have experienced this know the consequences well. In short, all furniture components need to be protected, in order to facilitate cleaning and maintenance.
Our leather protector protects your furniture for four years against the worst enemies of leather, such as the transfer of colour from clothes and colour changes due to light.
After four years, we suggest you do a moisturizing treatment to soften the leather, and then re-apply the leather protector.
Call our receptionists to find out more about our protectors. Our offers are affordable, and our durable professional protectors extend the life of your furniture.
AFFORDABLE FURNITURE CLEANING
Our furniture cleaning specialists are particularly effective. Their expertise allows us to offer furniture cleaning services at affordable prices without detracting from quality. Cleaning is meticulous; if you have removable armrests or backrests, they are removed to thoroughly clean everywhere. When cleaning reclining furniture, we will, of course, open the furniture out so as to clean all areas.
We perform cleaning by steam extraction or hydrolysis using our truck mounts or powerful portable machines.
The cleaning of your furniture progresses quickly and is well done, the floors are protected from splashes, and everything is clean by the time we leave.
EXCLUSIVE CLEANING SOLUTIONS FOR FURNITURE
Cleaning fabric furniture, mattresses, couches, and divans with our method eliminates dust mites that are not resistant to the heat of our cleaning and are suctioned out by our equipment. When we clean your furnishings with our truck mounts, the air that is sucked out with the dirt doesn't circulate in your home, but is expelled into the dirty water recovery tank in our trucks.
Our innovative business model brings together the very best in professional cleaning in Québec. We share our experiences and unique cleaning skills to provide you with unmatched results in furniture cleaning.
We have an excellent knowledge of all types of furniture upholstery fabrics, as well as leather furniture.
Exclusive expertise and unique cleaning skills allow us to achieve unmatched results for all types of furniture upholstery fabrics and leather.
In addition to cleaning, we apply a stain-resistant protective treatment that is more durable than that offered by the competition or in stores.
Nettoyage Experts, an independent local company without intermediaries, offers you low prices and quality results without compromise!
Entrust the task of restoring the beauty of your furniture to a company with a solid reputation. Also, count on us to eliminate mites from your mattresses.
Do what thousands of satisfied customers have done – enjoy unparalleled service and outstanding promotions.
Call us and we will make you an unbeatable offer for cleaning your furniture.
CLEANING OF MICRO-FIBRE, COTTON, FABRIC, AND LEATHER FURNITURE
Our recommended cleaners are experts in the washing of furniture made of synthetic fabric, wool, cotton, micro-fibre, ultra-suede, velvet, rayon, linen, leather, including new furniture designs, and antique furniture.
Our multitude of suitable cleaning solutions ensures perfect results every time.
FREE NATURAL DISINFECTANT FOR YOUR FURNITURE
We apply a deodorant and natural disinfectant after furniture cleaning.
Ask about our stain-resistant treatment; we will apply it on your furniture at your request when cleaning is completed.
Our protectors are effective against damage; they repel dirt and protect from ultraviolet rays that damage colours.
CLEANING OF FURNITURE, 100% GUARANTEED FOR THE ELIMINATION OF STAINS, ODOURS AND ALLERGIES.
IMPECCABLE CLEANING OF YOUR FAVOURITE FABRIC OR LEATHER FURNITURE...
Over time, furniture needs to be cleaned. Your furniture accumulates all sorts of dirt. It is used in everyday life for sitting on, lying down on, and leaning on.
Children eat snacks there, play on it, and sometimes pets like to install themselves there. Restore your fabric and leather furniture to their original appearance with professional cleaning provided by Nettoyage Experts.
Dirt accumulated on armrests, headrests or seats, as well as stains and odours, are not resistant to our furniture cleaning.
A quick inspection allows us to identify the material that covers your furniture and to remove stains before cleaning with the appropriate product.
To remove stubborn odours, such as cat urine or cigarettes, we inject a product into the padding.  For allergie elimination in you place, you may also want to get a duct cleaning service
LEATHER FURNITURE CLEANING
COMPLETE CARE FOR YOUR COUCHES OR CHAIRS
We carry out the cleaning of leather furniture with products of very high quality.
Our cleansers and conditioners nourish and enrich the leather to restore its original flexibility and prolong its life.
Our leather cleaner effectively removes dirt embedded in the pores and fine grooves of leather. Regular maintenance of your leather furniture will prevent cracks and rapid wear.
A moisturizing treatment is recommended once a year. It will give a new look to your furniture.
LEATHER FURNITURE FINISHING
We also offer a leather furniture repair service.
Our expert can repair scratches or tears, and correct surfaces by applying stain if there are indelible spots or if the finish is damaged or discoloured.
We can give you a quick estimate for repairs, including tears and damaged finishes. Book our professional cleaners now.
To get a free estimate or to make an appointment, call 514-992-7775.
COMMERCIAL FURNITURE CLEANING
CONCERT HALLS, RESTAURANTS, OFFICE CHAIRS, ETC.
Our experts excel in the cleaning of chairs, couches, benches, and office partitions in companies.
We are reputed to be efficient, competitive and, above all, recognized for unparalleled results. Our expert team with nearly 30 years of experience has the solution for your chair and couch cleaning needs.
Our truck mounts and portable equipment are effective in all types of buildings, whether at ground level or in high-rise buildings.
We have an unmatched reputation with a diverse clientele, both in the public and private sectors. Whether you are a small business or a large company, contact us for a free estimate!
We offer a promotion for companies that combines carpet cleaning and chairs.
Elimination of stubborn stains on fabric furniture
Our chair and couch cleaning products are formulated for stubborn, food-based stains, such as grease and dye. We can also remove gum, and accumulated black or dark circles.
PROTECTIVE TREATMENT FOR COMMERCIAL FURNITURE
When cleaning chairs, couches or benches, we can apply a stain-resistant protective treatment to your furniture.
Depending on the number of chairs, we will provide you with a good price. It is really worthwhile to apply protective treatment especially on chairs, even more so than on any other type of furniture.
FURNITURE CLEANING DONE WELL AT A GOOD PRICE
QUALITY EFFICIENCY PRICE
Nettoyage Experts is one of the few companies in the field of furniture cleaning to have chosen to deploy teams of two technicians.
Whether it is for small or big jobs, teamwork is more effective. The precision and speed of execution of our well-established team will enchant you. If your time is precious, this is one more reason to choose Nettoyage Experts.
CARPET AND FURNITURE CLEANING
ADDITIONAL SERVICES AT REDUCED PRICES
Our technicians are seasoned experts in the cleaning of furniture made of synthetic fabric, natural fibres or leather. They are just as good at cleaning carpets, rugs and mattresses.
Our multitude of suitable cleaning solutions ensures perfect results every time.
You can get savings of over $100 and also a free mattress cleaning.
Visit our page of promotions and you will find our exceptional offers.
WE KNOW UPHOLSTERED FURNITURE CLEANING!
WE'VE BEEN CLEANING YOUR FURNITURE FOR 30 YEARS
Cleaning furniture is a professional job, and we have developed unique expertise, along with proven methods and solutions that provide better cleaning.  We have another specialty, we are making the best carpet cleaning on Québec territory.
QUICK CLEANING OF FURNITURE IN CASE OF DAMAGE
EMERGENCY DAMAGES
Cleaning a wine, coffee or cat urine spot on your divan, couch or other piece of furniture is our business. Whether you have a small or a big mess, acting fast can make a difference. Call us for emergency furniture cleaning at 514-992-7775!!
FURNITURE CLEANING TESTIMONIALS
CHEERS TO FURNITURE CLEANING
"After our college year-end party, the drinks were flowing at the home of one of our friend's parents.
The party was in full swing when I accidentally spilled a glass of red wine on some pale-coloured fabric furniture in the living room.
At the time, we didn't pay much attention. The next morning, when I saw the damage to the luxurious couch, I did an Internet search and brought Nettoyage Experts in the same day.
The wine stain disappeared; they saved my life!" Nadine D., Montreal
FURNITURE CLEANING FAQ
WHAT IS YOUR PROCESS FOR CLEANING FURNITURE?
We mainly use steam extraction, with pre-treatment, but also dry cleaning or cold water extraction in some cases.
The process we use depends primarily on whether your furniture is covered with a synthetic or natural fibre fabric.
We use a wide range of products from suppliers in various countries. In the majority of cases, all spots disappear, and the results are amazing. The furniture becomes like new again.
HOW LONG WILL IT TAKE FOR MY FURNITURE TO DRY AFTER CLEANING?
Drying takes on average 2 to 6 hours depending on the ambient humidity conditions, air circulation and also depending on the type of fabric and the cleaning method used.
Do you clean cotton fibre furniture?
Yes. We clean all types of fabric, natural or synthetic.
We are particularly renowned for the cleaning of delicate materials that some companies refuse to clean because their staff is not always sufficiently experienced.
DO YOU CLEAN LEATHER FURNITURE?
We have a range of imported products for leather cleaning that provide really superior results. In addition to removing dirt, our process nourishes and moisturizes the leather to preserve its natural flexibility.
DO YOU DRY CLEAN FURNITURE?
Yes, we dry clean furniture covered in certain types of fabrics.
CAN YOU ELIMINATE BAD ODOURS?
A good cleaning, followed by a deodorizing treatment, eliminates odours. The deodorizing treatment is carried out by vaporization and injection into the furniture. Common odour problems are due to pet urine, cigarette smoking, moisture, or lengthy furniture storage.
DO YOU USE PRODUCTS THAT ARE TOXIC?
Never. All our products have been reviewed with this in mind, for the health of our customers and our staff, since we use these products on a full-time basis, year after year.
HOW MUCH DOES FURNITURE CLEANING COST?
We often have promotions. The price varies according to the number of seats and cushions, and the condition of the furniture. Call us to find out about our promotions.
DO YOU APPLY A PROTECTIVE TREATMENT ON FURNITURE?
We have specially formulated protective treatments for various types of furniture.
The application of protective treatments on residential furniture is a very good choice and a profitable investment.
For office chairs or restaurant benches, a stain remover is a very good investment.
HOW LONG WILL IT TAKE TO CLEAN MY FURNITURE?
It takes about an hour and a half to clean the furniture in a home living room with our team of technicians. To evaluate the duration of commercial chair cleaning, call us. The time depends on the model of chairs, and, of course, the quantity.
How often should I clean my furniture?
It really depends on how your furniture is used, and on how much it is used.
For health reasons, a cleaning every three years is recommended. People who have children or pets sometimes clean well-used furniture every year.
There is no absolute rule. Cleaning and moisturizing treatments for leather furniture are recommended once a year to keep the leather supple, in places where the air is particularly dry.
WHY SHOULD I CLEAN MATTRESSES?
Mattress cleaning is increasingly in demand. Studies show the importance of cleaning mattresses to remove the micro-organisms that settle there.
We lose small particles of dead skin every night, which serve as food for dust mites. Mites are detrimental to health, according to Health Canada.
I HAVE OLD FURNITURE; I WOULD LIKE THEM TO BE CLEANED, BUT I'M AFRAID THEY WILL GET DAMAGED…
We clean all types of furniture without any risk of damage. Our work is guaranteed.
Ask for your free estimate we will pay the taxes.
Cleaning services
of furniture:
Fabric furniture
Leather furniture
Car Seats
Mattress
Eliminates stains
Eliminates unpleasant odors
Anti-stain treatment
Non-toxic products
Cost-effective carpet and
furniture cleaning
Chairs Cleaning Service
Call Us
To Know More
Anti-stain protector for new or cleaned furniture
Durable protection for fabric
and leather
Free Estimate!
Call us, we have the solution
to your cleaning!
514-992-7775
CARPET CLEANING MONTREAL,
LAVAL, NORTH SHORE:
TESTIMONIALS
FURNITURE CLEANING
"Thanks to Nettoyage Experts, the furniture in the living room has been restored to look like new through a simple cleaning at a very reasonable price. We used this option on the advice of a friend who knew about this service and the possibilities of good results."
Tyna,  St-Léonard
CLEANING OF UPHOLSTERED FURNITURE, QUÉBEC
"The Québec Nettoyage Experts team came to clean the upholstered furniture in our home. We had all of our upholstered furniture done. In total: living room furniture, chairs, mattresses, fabric headboards. We also had the upholstery protector applied. The work was perfect."
Mr Marquis, Québec
FURNITURE CLEANING
"I saw a video on YouTube, a demonstration of how to clean furniture professionally. At first, I did this research to find out how to do it myself, but after seeing the work done by an expert, I decided to call them!"
Phil, from Lachine
FURNITURE CLEANING
"A team of upholstered furniture cleaners from Nettoyage Experts went to the house to clean fabric couches and a leather armchair. I found them to be very good. Chatting with them, they taught me that they only do full-time furniture cleaning year round. I didn't know that this service was so popular; it seems so and I understand why it's super convenient."
Annie Hurteau, Montreal
FURNITURE CLEANING, SOUTH SHORE
"I live in Longueuil and had the South Shore Nettoyage Experts team in to clean my furniture in the living room. I have a big dog and my sectional sofa was full of spots. My furniture is like new now."
Julien, Longueuil
FURNITURE CLEANING, MONTREAL
"Thanks to the team who came to do our furniture cleaning, Nick and Jacques from Nettoyage Experts. Excellent job; if you are in Montreal, I highly recommend them."
Steeve  Anderson,  Montreal West
SPECTACULAR FURNITURE CLEANING
"The furniture cleaning is simply spectacular. It is a gift for our Dad who lives alone and is too old to be interested in this type of cleaning. As he had to be away from home for a while, we decided to surprise him, and what a surprise it was. We took pictures as a souvenir."
Lise,  Montreal
CHAIR AND CARPET CLEANING
"We appreciated the professionalism of Mr Joe, who took the time to sit down with us for a couple of minutes to explain how he would proceed before starting the work. The cleaning of a chair was fast and impressive, using enzyme technology. We allowed him to photograph the result, which was rather remarkable."
Catherine and Robert, Terrebonne
WE CLEAN FURNITURE WITHOUT TRAVEL COSTS IN ALL OF THESE SECTORS:
Montreal Furniture Cleaning:

Ahuntsic-Cartierville
Anjou
Côte-des-Neiges–Notre-Dame-de-Grâce
Lachine
LaSalle
Le Plateau-Mont-Royal
Le Sud-Ouest
L'Île-Bizard–Sainte-Geneviève
Mercier–Hochelaga-Maisonneuve
Montréal-Nord
Outremont
Pierrefonds-Roxboro
Rivière-des-Prairies–Pointe-aux-Trembles
Rosemont–La Petite-Patrie
Saint-Laurent
Saint-Léonard
Verdun
Ville-Marie
Villeray–Saint-Michel–Parc-Extension

Laval Furniture Cleaning:

Auteuil
Chomedey
Duvernay
Fabreville
Îles-Laval
Laval-des-Rapides
Laval-sur-le-Lac
Laval-Ouest
Pont-Viau
Sainte-Rose
Sainte-Dorothée
Saint-François
Saint-Vincent-de-Paul
Vimont

North Shore Furniture Cleaning:

Blainville
Bois-des-Filion
Boisbriand
Deux-Montagnes
Lorraine
Mirabel
Oka
Pointe-Calumet
Rosemère
Saint-Eustache
Saint-Joseph-du-Lac
Sainte-Anne-des-Plaines
Sainte-Marthe-sur-le-Lac
Sainte-Thérèse
Charlemagne
L'Assomption
Mascouche
Repentigny
Saint-Sulpice
L'Épiphanie
Terrebonne

South Shore Furniture Cleaning:

Belœil
Boucherville
Brossard
Candiac
Carignan
Chambly
Châteauguay
Contrecœur
Delson
Kahnawake
La Prairie
Longueuil
McMasterville
Mont-Saint-Hilaire
Otterburn Park
Saint-Amable
Saint-Antoine-sur-Richelieu
Saint-Basile-le-Grand
Saint-Bruno-de-Montarville
Sainte-Catherine
Saint-Constant
Saint-Isidore
Sainte-Julie
Saint-Lambert
Saint-Marc-sur-Richelieu
Saint-Mathias-sur-Richelieu
Saint-Mathieu
Saint-Philippe
Varennes

Quebec Furniture Cleaning:

La Cité–Limoilou
Les Rivières
Sainte-Foy–Sillery–Cap-Rouge
Charlesbourg
Beauport
La Haute-Saint-Charles