INDUSTRIAL CLEANING IS A NETTOYAGE EXPERTS SPECIALTY
Regardless of your industry, professional cleaning services will prove useful in many situations.
Proper maintenance of equipment is required to maintain a safe workplace.
Efficient cleaning also helps to increase the life and proper functioning of your machinery.
INDUSTRIAL CLEANING METHODS
The techniques used in industrial cleaning are diversified. We often use hot or cold pressure cleaning.
We degrease and even de-ice machinery. We also use clean air systems and an array of chemicals to suit every need.
We can use manual work methods when needed. We can eliminate dust in your ventilation systems and anywhere on your premises, in warehouses, factories or hangars.
INDUSTRIAL HANGAR CLEANING
There comes a time when the interior of a large hangar dedicated to industrial activity needs a serious cleaning.
Walls and ceilings 10, 20 or 30 feet high are sometimes covered with soot, grease and chemical dust.
Our teams will clean according to a pre-established work plan with lift platforms and most importantly, according to your instructions.
Appropriate industrial cleaning
If you have assembly lines that shouldn't see a speck of dust, we will wash the ceilings by hand with backpack vacuums equipped with HEPA filters that trap the finest particles.
We are used to this kind of situation in locations that finish and paint aircraft or other vehicle parts.
If we introduce dust to the air, the finish of expensive parts could be ruined.
CLEANING IN THE PHARMACEUTICAL INDUSTRY
We have had cleaning mandates in large laboratories where pharmaceutical products are developed and bottled.
Our trusted staff will follow specific rules. We use disposable clothing and overshoes so that we do not contaminate laboratories, and we clean all equipment and small instruments according to the strictest guidelines to ensure that nothing is contaminated.
In the pharmaceutical industry, as well as in other specialty fields, it is highly recommended to clean ventilation ducts at least once a year.
Nettoyage Experts has teams of specialists in the field and we work with the most powerful truck mount in the province of Québec.
We draw dust out of your building into our truck at a suction rate of 15,000 cubic feet per minute.
INDUSTRIAL CLEANING OF MACHINERY
Equipment and machinery get dirty and rusty, and some painted parts can start to blister.
High-pressure heat cleaning or sandblasting is of unparalleled efficiency; we own high-pressure cleaning tankers to do this kind of work quickly and well.
Nettoyage Experts also has a fleet of truck mounts to remove water from your hangars or installations during cleaning.
An example of elevator shaft cleaning
The following is a good example of specialized cleaning. To do elevator shaft cleaning, it is necessary to use high-pressure hot water equipment in a restricted space that contains many electrical contacts.
Particular expertise is necessary, as is often the case in industrial cleaning. In this case, you need to know how to properly protect the electrical installations, switches and junction boxes, because there will be water everywhere.
Surfaces must be thoroughly degreased. In addition to an independent high-pressure cleaning tank, a powerful truck mount is also required to suck up all the water from the floor during cleaning.
Industrial cleaning constantly puts us in this kind of situation.
POWERFUL INDUSTRIAL CLEANING
The equipment required to do in-depth industrial cleaning is powerful and expensive.
This is just one of the reasons why it is necessary to call on well-equipped and experienced experts.
A truck mount to clean your ventilation ducts costs $80,000, good high-pressure cleaning equipment over $10,000, a truck mount to vacuum water or clean carpets is also in the $80,000 range, and so on.
You will not buy such equipment for your annual cleaning.
INDUSTRIAL CLEANING PRODUCTS
Good product knowledge is often what makes all the difference.
There are basic principles in cleaning chemistry that you need to know to work safely, but there are also more effective products on the market – products that only the most experienced know, the secrets of which they guard jealously.
Even for professionals, buying products is a headache. All kinds of ineffective products are sold. It takes a lot of experience or good contacts to discern the right products.
CLEANING OF FOOD PROCESSING PLANTS
In the food industry, staff are trained to maintain good hygiene on a daily basis for obvious reasons of safety in order to avoid the transmission of bacteria or other diseases.
There are some areas around or in your facility that occasionally need a good industrial power cleaning. Consider elevators, waste chutes and garbage bins.
Think about where unprocessed foods are delivered and stored. We have technology that can facilitate the maintenance of any industrial building or place.
Consult our industrial cleaning experts.
For any industrial cleaning project, contact us.
A free on-site meeting will identify your needs and plan the best way to proceed. The goal is to do an excellent job within a reasonable timeframe without affecting production in order to avoid major losses.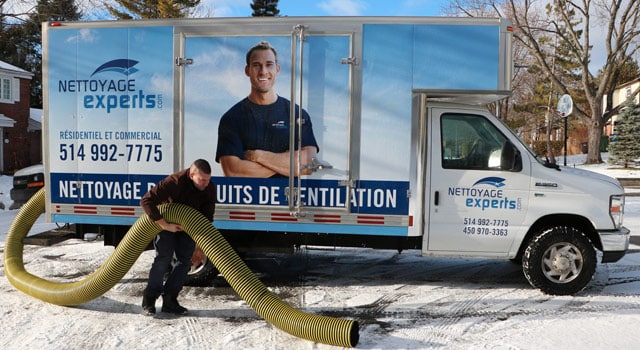 Ask for your free estimate we will pay the taxes.
INDUSTRIAL CLEANING:
TESTIMONIALS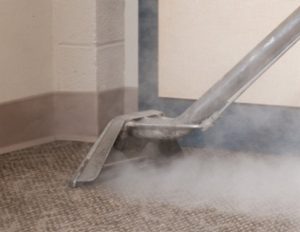 INDUSTRIAL WORKSHOP CLEANING
"We used the Nettoyage Experts service to clean our carpets and ventilation ducts in the finishing workshop where painting is done. We are a very specialized manufacturer of parts for the aeronautics industry. It is unacceptable for a piece to be ruined by production's end due to dust on the paint. We have many checks in place for that. The cleaning of our air ducts cannot be neglected yet it can't be done any which way either. Nettoyage Experts owns a truck mount of unprecedented power. The truck mount is connected to our air ducts and draws the dust powerfully out of our building. The men did not create a speck of dust in the workshop during cleaning. We will certainly consult Nettoyage Experts for our next factory cleaning."
Jack, Ville St-Laurent
CUSTOM INDUSTRIAL CLEANING
"On an annual basis, we carry out a complete cleaning of our installation, including walls, ceilings, racking, floors, and truck interiors. Everything undergoes a thorough cleaning. As we cannot completely empty the warehouse, cleaning is done at night in sections. Plastic sheeting serves as a separator to avoid exposing food to the contaminating potential of cleaning. Nettoyage Experts possesses the specific knowledge and equipment to do cleaning for the agri-food industry. We know the products used and we can sleep peacefully, since they take care of everything. They use biochemical cleaning products without harmful residues. The racking is cleaned by hand, the walls and ceilings with industrial vacuum cleaners, and the mops and concrete floors with a special machine for high-pressure floor cleaning. Once a section is completed, they move on to the next one. All this is done in a week. For truck interiors and certain parts of the factory, they do the work by installing a machine that produces ozone. The inside of the truck beds smell as good as new after cleaning and the ozone process."
Joe, Maintenance supervisor
INDUSTRIAL CLEANING FOR LABORATORIES
"We are an analytical laboratory and we have used the industrial cleaning services of Nettoyage Experts. We know how to maintain our laboratory equipment and our staff is trained to follow our hygiene procedures to the letter. We use air purifiers, systems with ultraviolet lamps, and so on. We use Nettoyage Experts services to wash windows, floors, carpets, and fabric chairs. We appreciate their services because they are professional and have met our special expectations for a company that works in the biomedical industry. Their work is very clean. They use disposable protectors for shoes, hair nets, and disposable gloves that they change constantly. They are conscientious, and for us, this is essential. They always have team leaders to manage everything. There are cleaning tasks that we cannot ensure ourselves and it is invaluable to be able to rely on Nettoyage Experts."
Mr. Tebani ING., Laval